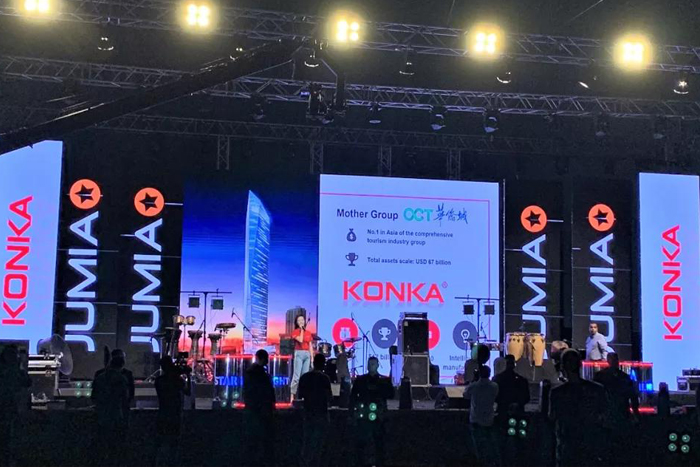 Konka was presented as a strategic partner with a number of flagship stunning products at the Jumia conference in Egypt on 3rd of July. This is the first step in a deep partnership between Konka and Jumia, and it means that Konka is on the African e-commerce express!
Jumia, a nigeria-based company founded in 2012 and listed on the New York stock exchange in April.In just a few years, Jumia has grown to provide e-commerce services in 14 African countries and regions, making it the largest e-commerce platform in Africa.
As Konka's strategic partner in Africa, Jumia not only provides Konka with sales channel support, but also provides resources and effective strategy in developing brand Communication and product promotion. Just three months after its launch, Konka TV products have ranked first in the TV sales category of the Egyptian site on this platform!